Grand Theft Auto: 10 Most Dangerous Characters
Who are the most dangerous characters in a game series where all of the characters are very dangerous?
The main characters in Grand Theft Auto are some of the most evil, cruel, and crazy people ever seen in a video game. Almost every important character in the GTA world has a warped sense of right and wrong, and those who are good and follow the rules rarely make it to the end of their games.
Which bad guys from a game series that has a lot of them would you not want to meet in a dark alley at night? In a group of dangerous people, it takes a special kind of meanness to stand out, but these few take the bloody cake.
Avery Duggan (Grand Theft Auto Online)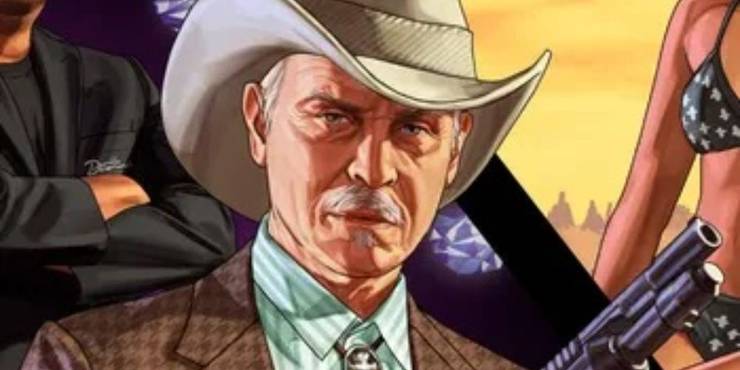 Avery Duggan is a character in GTA Online who is like the typical ruthless Texas businessman, but on steroids. Avery Duggan is a rich Texan magnate who has his hand in every business in Los Santos. He is used to getting what he wants.
That is, until he meets up with the character you've made in GTA Online. The next thing that happens is a great example of escalation: Duggan and your boss, Mr. Tao, start a game of "who can beat who?"
With you as the chess piece—a well-armed chess piece. Avery's power comes from how rich he is and how cold-blooded he is. If it means he will win in the end, he won't think twice about sending an army of mercenaries, charging helicopters, and causing a lot of damage.
Ricardo Diaz (Grand Theft Auto: Vice City)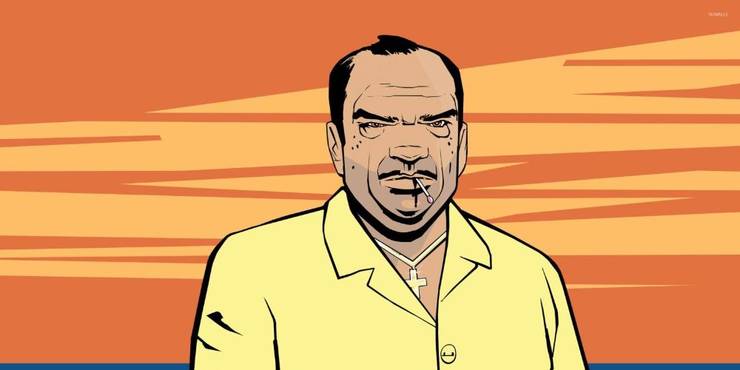 Ricardo Diaz is already a dangerous and reckless psychopath, but when you add money to the mix, the danger level goes up by 400%. Diaz is in charge of the Vice City drug gang, and he makes sure everyone knows that he owns that city.
Ricardo Diaz is killed violently by the main characters of GTA: Vice City, Tommy Vercetti and Lance Vance, when they attack his mansion. This is a clear reference to the ending of the 1983 movie Scarface.
Jizzy B. (Grand Theft Auto: San Andreas)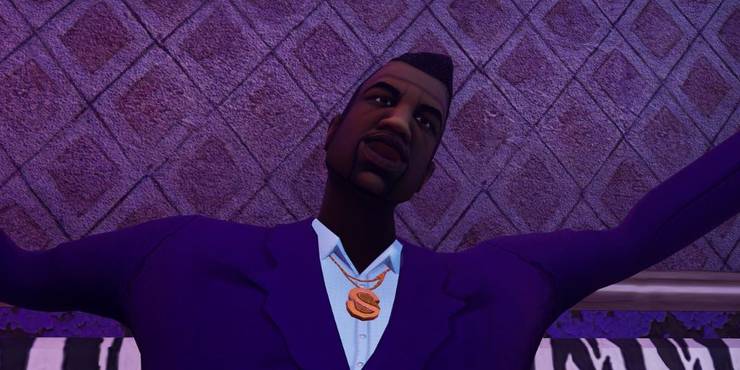 Jizzy B is the owner of the Pleasure Dome nightclub. He is a horrible, abusive pimp who also works as a recruiter for the Loco Syndicate drug gang. He is one of the most unlikable characters in the GTA series.
Jizzy B is one of the most dangerous people in the criminal society of San Andreas because he has nothing good about him. The sadistic pimp won't think twice about throwing his grandma under a bus as long as there's money to be made.
Jizzy B's rule of terror came to an end when the main character of GTA: San Andreas, CJ, left him in the burning wreck of his custom Cadillac, which he called the Pimpmobile.
Devin Weston (Grand Theft Auto 5)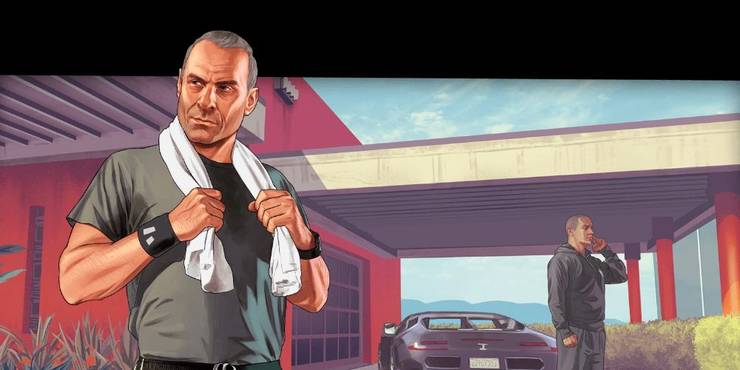 Like Avery Duggan, Devin Weston is a billionaire venture capitalist who is heavily involved in illegal actions behind the scenes. Behind Devin's clean-cut public persona is a petty, cruel narcissist who thinks he can't be hurt.
He is willing to kill the whole family of his opponents to get what he wants. He thinks that if he throws enough money at his problems, they will go away.
This was his opinion for most of his life, until he betrayed the three main characters of GTA 5: Michael, Franklin, and Trevor, who is a very dangerous sociopath. Do yourself a favor and never give Devin what he wants; always pick the "Third Way" when you have a choice.
Niko Bellic (Grand Theft Auto 4)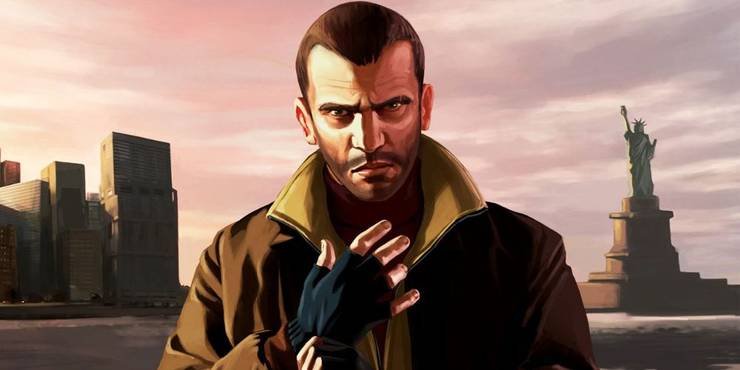 Niko Bellic is a sad figure who can't get away from a violent life no matter how hard he tries. Niko grew up in a violent home and joined the Yugoslav army when he was a teenager. He fought in the Yugoslav Wars, where he did horrible things.
This made him angry, feel like he had no say, and fall into a deep sadness. Since he didn't have any other skills, he joined the crime underworld in Europe.
After trying to smuggle drugs in the Adriatic Sea and failing, Niko decided to start over in Liberty City. His past caught up with him, and he had no choice but to do what he does best: kill.
In GTA 4, Niko does a lot of violent, destructive, and sad things, which gives him a good name in the criminal underground. He will be mentioned in future games, but we don't know much about Niko Bellic's fate because the last thing we heard about him in-game was that he had "gone quiet."
Claude (Grand Theft Auto 3)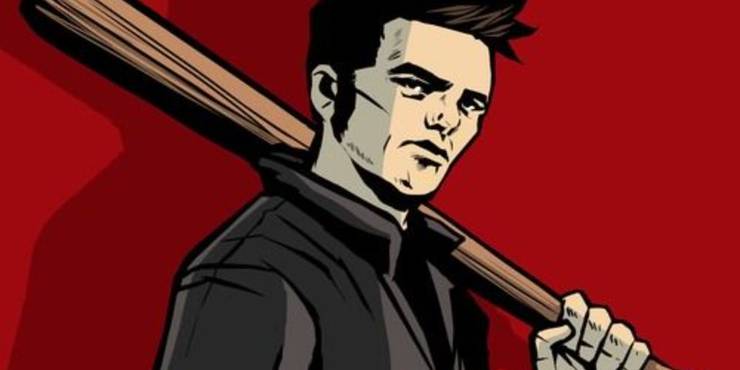 Claude, the main character of the third Grand Theft Auto game, which changed the way open-world games worked, is a blank sheet. The mysterious, mute main character of GTA 3 is not well known. All we know about him is that he owned a garage in San Fierro and that his cruel girlfriend at the time, Catalina, betrayed him in a failed bank robbery and left him for dead.
In GTA 3, Claude's main goal is simple payback. His desire for revenge against Catalina is so strong that he doesn't mind using anyone to get what he wants and won't even think twice about killing anyone who gets in his way.
By the end of Happy Wheels, Claude's quest for payback has angered the Mafia, the Cartel, and the Yakuza, making him one of the most famous and dangerous criminals in Liberty City. We don't know what happened to him yet, but Claude is definitely still out there because he stacked up bodies in GTA 3.
Frank Tenpenny (Grand Theft Auto: San Andreas)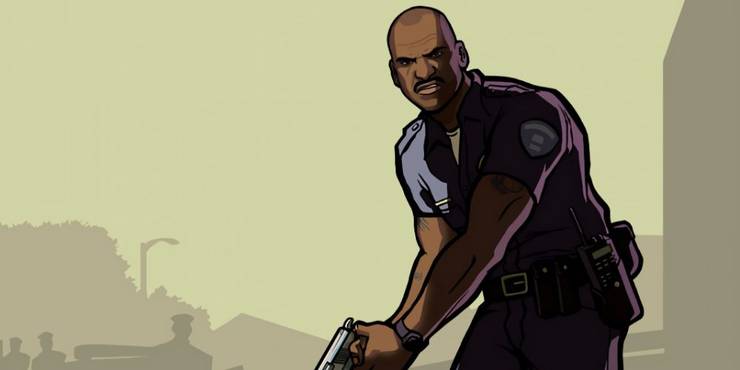 Officer Tenpenny, the crooked cop who made CJ's life a daily hell in GTA: San Andreas, is the worst of the worst. Frank Tenpenny is a thug hiding behind a badge. He is cruel, greedy, and full of himself.
He uses CJ to set the Los Santos gangs against each other so they kill each other, but in reality, Tenpenny is working with the brutal Ballas Gang and wants to put them at the top of the food chain, which would put him at the top as well.
Tenpenny is a true sociopath who is cunning, cruel, and acts on impulse. He won't think twice about killing any character he thinks is getting in the way of his goals.
Carl Johnson (Grand Theft Auto: San Andreas)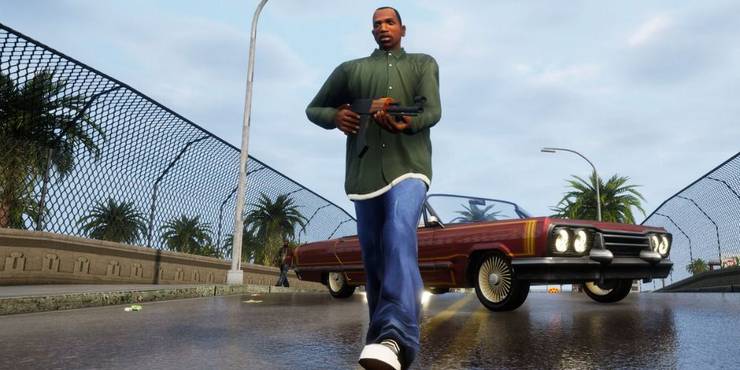 Carl Johnson, or CJ, is the main character of GTA: San Andreas. He is much less violent and sociopathic than his processors, Claude and Tommy, making him one of the rarest heroes in the series at the time. You could even say that CJ is too innocent to live this way.
Still, it shows how dangerous CJ can be when he feels pressured, as if a switch turns on in his head and he loses all control. CJ would have been higher on this list if he wanted to keep being a thief for the rest of his life.
In reflection, it's probably a good thing for the good people of San Andreas.
Tommy Vercetti (Grand Theft Auto: Vice City)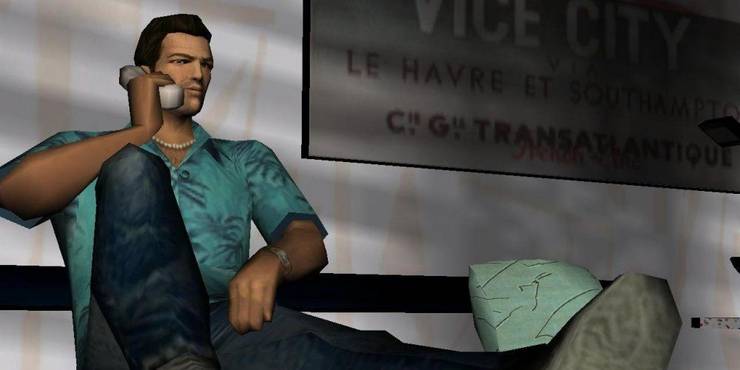 Tommy Vercetti went to Vice City as a low-level goon and hired gun. His only goal was to work his way to the top and become the most powerful criminal mob boss. Unlike the other main characters in Grand Theft Auto, whose main goal is not to get power, Tommy Vercetti is both ambitious and skilled. He is also ruthless, which is a good mix for anyone who wants to be a crime mastermind.
Since he killed all of his enemies quickly and effectively on his way to the top of the crime ladder, he is one of the most dangerous people in GTA who may still be in charge.
Trevor Philips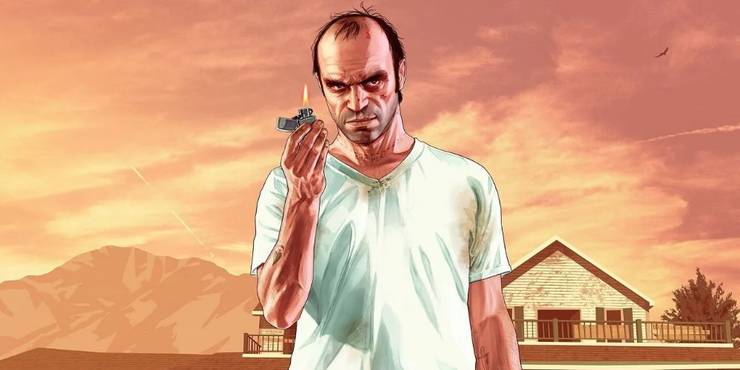 You probably saw this one coming a long time ago. Trevor Philips is without a question the most dangerous person or thing in the GTA universe.
Trevor makes up for what he lacks in influence and power with total, uncontrolled chaos. He is unpredictable in every situation, and his skill at making violence that isn't necessary will make even the most powerful people in the GTA world wince.
Trevor Philips does have one good trait: he is always true to his friends and people he respects. But because of how unreliable and volatile he is, everyone in his general area is always on edge.
Trevor is the most dangerous person in Grand Theft Auto because he is like a time bomb that can turn any situation into a full-blown disaster for everyone.